Shaping Futures is taking their repurposed Adelaide Metro Regional bus back onto SA's roads after a sponsorship from the Commissioner for Children and Young People.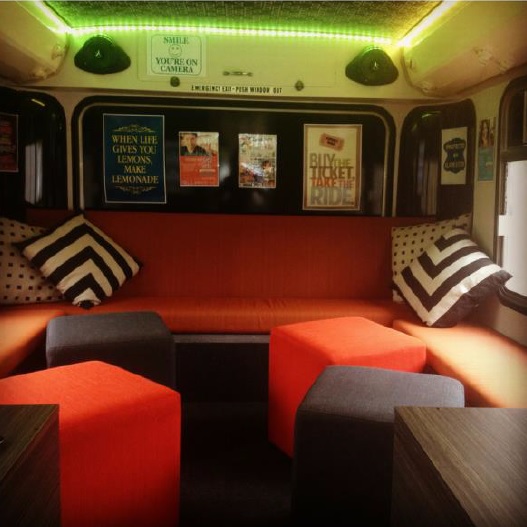 The Regional Youth Bus delivers services which meet the needs of young people who live in SA's regions, where community support and recreational activities are often difficult to access.
In a safe and welcoming environment regional young people aged between 12 and 24 have the opportunity to hang out, play video games, and connect with qualified staff who can refer them to much needed support services.
More than 256,000 young people live in South Australia's regions, where social isolation and lack of youth-focussed activities can have a negative impact.
The Regional Youth Bus addresses these issues with a portable alternative to a brick-and-mortar Youth Centre.
Young people were involved from the early stages of refurbishing the bus, which is now fit out with comfortable seating, TV screens, free Wi-Fi, and music.
The mobile facility has been operating in Barossa, Light, Mallala, Goyder and Wakefield communities over the past two years, and has recently been attending local shows and Youth Week events, presenting information sessions for both youth and their parents on topics such as mental health, substance abuse and career planning.