Get Around It
is a CCYP initiative designed to showcase 14 to 22 year old South Australian thinkers, makers and doers. Over time it will become a 'talent bank' showcasing young South Australians who are making an impact, but in ways that are less well-known.
The Get Around It talent bank is exhibited via a dedicated Instagram account (@getaroundit_sa) and a portable pop-up clothesline that travels to special events around Adelaide and South Australia to showcase young people in a unique on-the-line way!
Inspired by South Australia's iconic Hills Hoist, Get Around It's portable clothesline gallery is an ideal way to share great stories about what our young people are doing in their own backyards, complemented by the Instagram version online.
The project came out of conversations the Commissioner had with young people across the state who told her they wanted more opportunities to share what they were doing with their peers, not only as a way of building their own confidence, but also to inspire other young people to think, make and do.
Get Around It also challenges the perception that young people are 'at risk' and need protection, or that they adopt 'risky' behaviours and are therefore in constant need of supervision or restraint. It aims to show the breadth and depth of youthful creativity, entrepreneurial spirit and innovative thinking which young people naturally bring to every place they go. It celebrates the wonderful contribution they make to our communities every single day!
Follow @getaroundit_sa on Instagram and see what young South Australians are making, thinking and doing in your backyard. Or why not nominate yourself or a young person you know who you think would make a great addition to the Get Around It showcase? Send us a message via the Instagram account or email CommissionerCYP@sa.gov.au today!
Nominate yourself or someone you know to feature on Get Around It!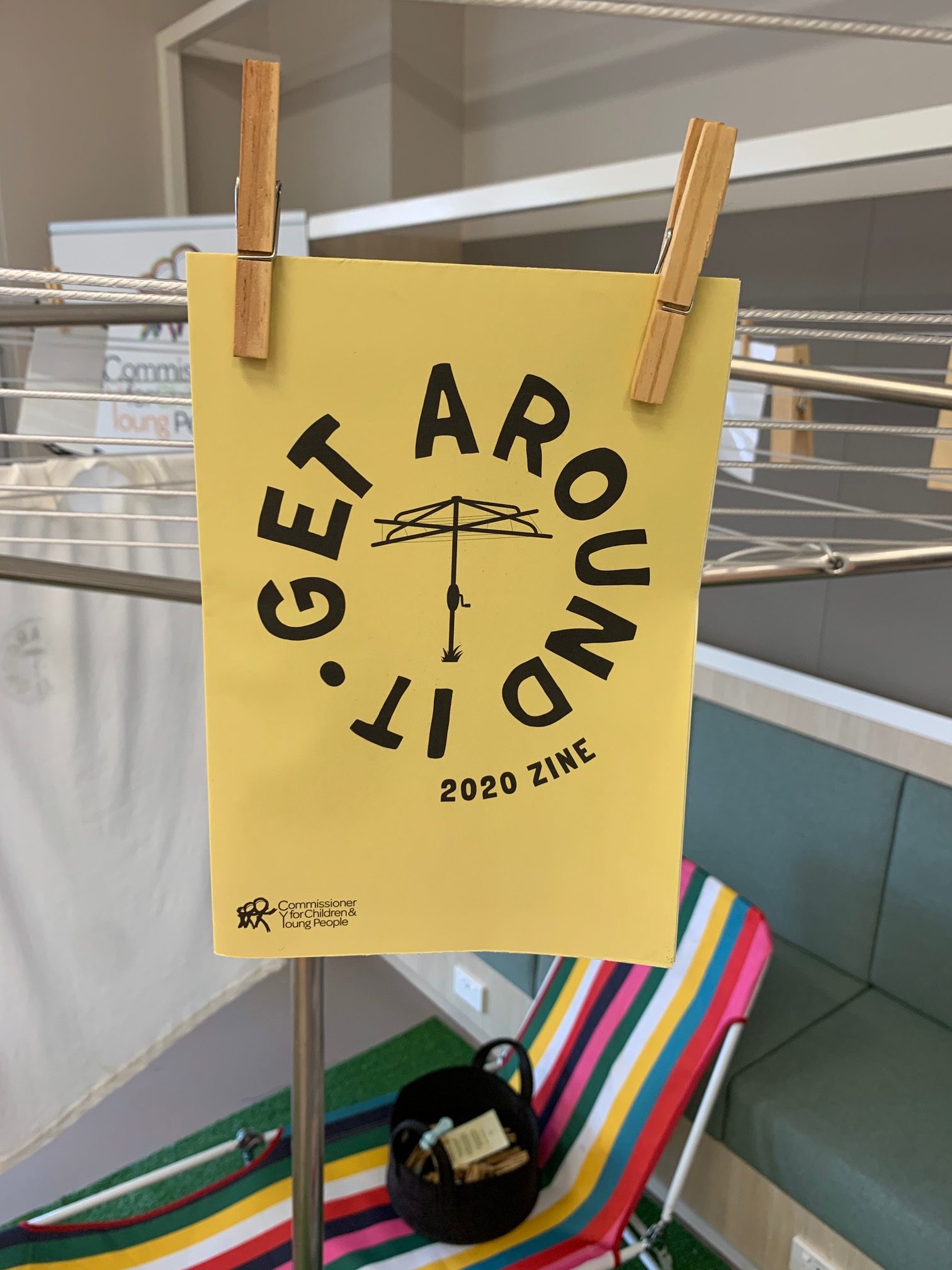 The Commissioner's Get Around It Zine featuring 22 young South Australians doing great things in their own backyards is out now! We had planned to distribute copies all around town to clubs, cafes, campuses and pubs, so you and everyone who frequents these venues could read about these amazing local young people in traditional zine print format – but COVID-19 ruined that plan! However, if you would like to be sent a hardcopy, please send us an email via the contact form above and we'll post one or a bunch out to you so you can hand them out to friends allowing for social distancing rules! To download your digital copy click here