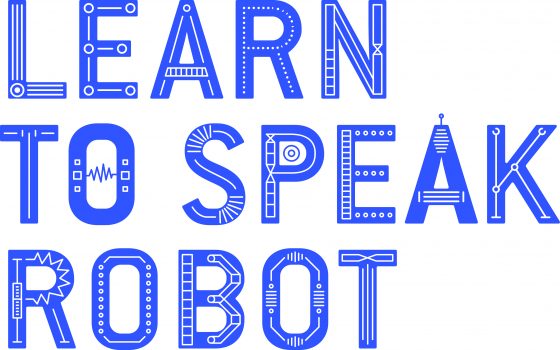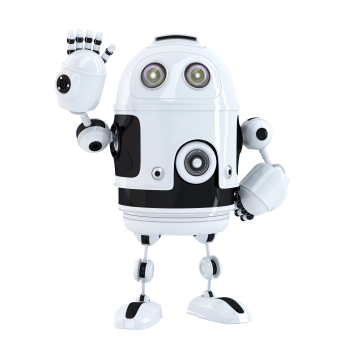 A free digital thinking (coding and computational thinking) challenge for children
The Commissioner introduced her first challenge, Learn to Speak Robot, in her Commissioner's Digital Challenge in early 2019.
Learn to Speak Robot can be completed at registered schools, at home with family or in the community and is open to children of all ages.
Learn to Speak Robot teaches computational thinking and practical coding using a range of carefully curated activities from reputable providers including the Digital Technologies Hub, CS Unplugged, Code.org's Hour of Code, Grok Learning's Hour of Code, Microsoft's MakeCode and projects from Code Club Australia. 
Scouts and Guides completing Learn to Speak Robot earn the 'Learn to Speak Robot embroidered badge' that counts towards other Scouts and Guides awards and badges. Learn to Speak Robot is also a Children's University Adelaide online learning destination.
Once children have finished the Challenge, there is a library of free extended learning resources to explore including links to a lending library where classrooms can borrow robots.
Over 19,000 children from across South Australia are estimated to have taken part in its first year. Learn to Speak Robot recurs every year and closes on the last day of school Term 3.
Access Learn to Speak Robot.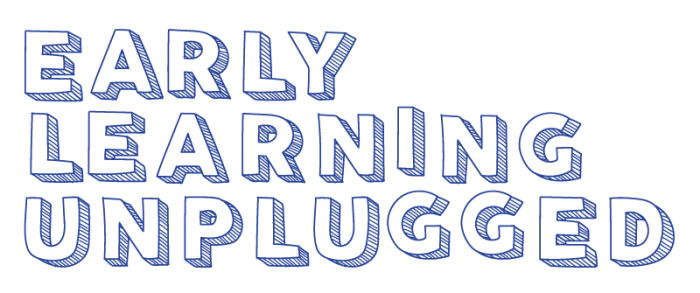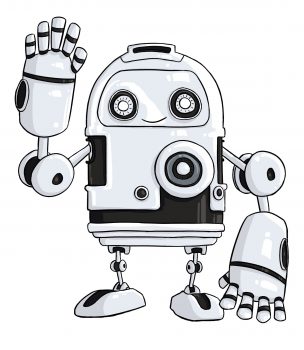 A free digital thinking (coding and computational thinking) challenge for early learners
In mid-2019 the Commissioner introduced Early Learning Unplugged.
Early Learning Unplugged is a simple, device-free, paper-based version of Learn to Speak Robot which has been specially designed for children aged 3-5.
Younger children can learn the fundamentals of computational thinking by simply playing a game of hide and seek or creating their own robot dance routine with robot cut-outs.
Download your free Early Learning Unplugged activity pack containing both activities.
The Commissioner's Digital Challenge is the Commissioner's state-wide initiative designed to promote digital equality for children of South Australia because digital skills are critical for jobs, social inclusion and to build a more equitable world.
Each year the Commissioner's Digital Challenge grows with a different area of the digital learning journey added to the mix. The Commissioner's Digital Challenge website also contains an extensive library of resources for extended learning for children, families and teachers across all 5 core areas of the digital learning journey.
The idea for the Commissioner's Digital Challenge came about as a result of the Commissioner's 2017 Listening Tour of South Australia where she sked children and young people what was most important to them. They told her they wanted to be taught the things they need to know now, so that they will have more opportunities to participate in creative activities. They also told her they had concerns about having the skills for high tech jobs of the future. In response to these and other voices of children and young people, the Commissioner's set engaging and empowering young digital citizens as one of her four key focus areas.
Aims
The Challenge has been introduced to better equip children, young people and their families in South Australia to understand the digital world and feel empowered to access its benefits through their digital skills and capabilities.
It's also about providing educators who lack experience or confidence in this area a really simple way to get started with digital learning in their classrooms – and a way for educators who are across these areas to share this learning with their colleagues.
As we move forward in this technological age, digital inclusion largely equates to social inclusion. Digital empowerment also provides accessible tools and ways to bridge impossible gaps in equality that exist in society. So this Challenge is all about increasing digital inclusion to promote digital empowerment across the board.
In its inaugural year (2019) 217 schools, 31 libraries and an estimated 19,026 children got on board with Learn to Speak Robot. In 2020 the Commissioner launched Space to Dream and re-opened Learn to Speak Robot. Anonymous statistics showing general engagement across the State with the various challenges will be published in due course.
Find Out More about the Commissioner's Digital Challenge