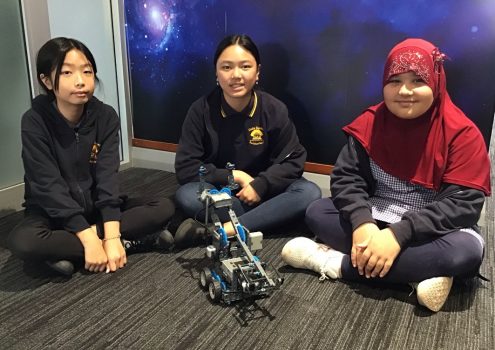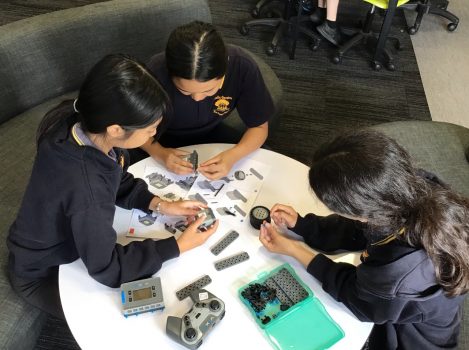 Commissioner's Digital Challenge Winners Build VEX Robots @Challa Gardens Primary!
Students from Challa Gardens Primary have been flexing their computational skills with their rewards from the 2020 Commissioner's Digital Challenge.
The school was awarded robotics kits donated by VEX Robotics along with a VEX V5 Classroom Super Kit which included an onsite robotics training incursion donated by, and facilitated by, Building Bots.
Challa Gardens Primary completed the 'Learn to Speak Robot' Challenge within the Commissioner's Digital Challenge. Learn to Speak Robot is a free coding and computational thinking challenge for children in South Australia. There is also a design thinking challenge (Space to Dream) and a new, world-first systems thinking challenge (Zoom Out) to try.
Other digital rewardss awarded to schools who completed the 2020 Commissioner's Digital Challenge included a 3D printer donated by Challenge partners, Makers Empire. Rewards in 2021 include a school-wide Coding in Minecraft micro-credential program donated by Prodigy Learning / a brand new school website donated by Education Web Solutions and much more.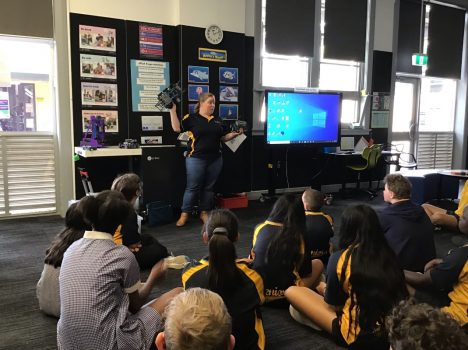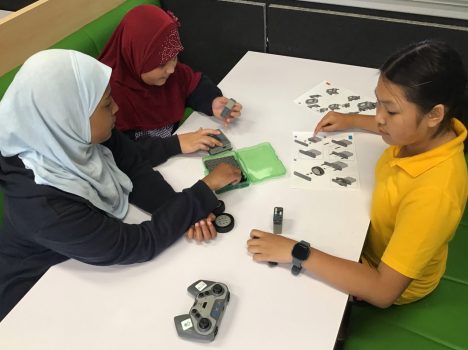 Challa Gardens Primary Teacher Elizabeth Adams said she felt fortunate to see her students experience the robotics learning incursion,
"In teams students collaborated and actively solved problems. They seemed deeply engaged."
Going forward the two robotics kits will help Challa Gardens Primary students to develop a better understanding of programming and robotics. The VEX Robotics website will also be used for lesson ideas and support as it has an abundance of resources and professional development activities for teachers.
"The Commissioner's Digital Challenge [Learn to Speak Robot] is a great way to engage students in coding and computational thinking activities. Students enjoy using digital technologies and the Challenge is a positive way to motivate and reward them for their hard work and learning, while having fun doing so."
Is your school ready to think and communicate like a computer (LEARN TO SPEAK ROBOT), solve space-themed problems using design thinking (SPACE TO DREAM) and get curious about systems thinking (ZOOM OUT)?! 🚀
Commissioner's Digital Challenge 2021 is OPEN NOW to all kids in SA and beyond – and it's all free.
✅ Get started at commissionersdigitalchallenge.net.au