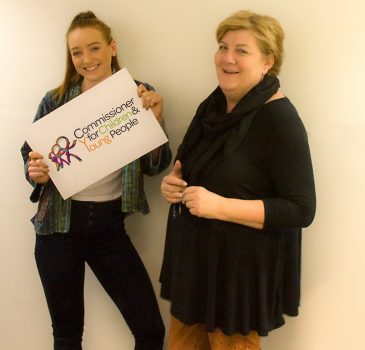 Commissioner for Children and Young People Helen Connolly is excited to announce the winner of her logo design completion Soraya Proude, a young aspiring artist from the town of Port Lincoln has taken out the award.
Ms Proude's winning logo will inform the corporate identity and branding of the Commissioner for Children and Young People.
The competition called for children and young people with a flair for creativity to submit artwork that appeals to the core primary audience and captures the attention of young people under the age of 18.
Ms Proude's winning artwork represents the aspirations encapsulated in the Commissioners role over her next five years in office.
Ms Proude said, "Winning this competition will help steer my career immensely and open many doors and opportunities for me".
The winning entry selected from a short-list of three finalists won unanimously. Commissioner Connolly congratulated Ms Proude on her winning entry and was impressed by her natural talent and determination as an emerging artist.
"We received many interesting pieces of work and appreciated the effort all the young people put into their entries," Ms Connolly said.