CCYP Reports
The Commissioner for Children and Young People produces reports based on projects linked to the four key focus areas of her work as set out in her Front & Centre Strategic Agenda 2018-2022.
The Commissioner also publishes an Annual Report which is presented to the Minister for Education each year and is tabled in Parliament soon after. Scroll down to find these reports for each financial year since the Commissioner was appointed in 2017.
From time to time the Commissioner partners with other organisations to produce Joint Reports. These can be read by clicking here.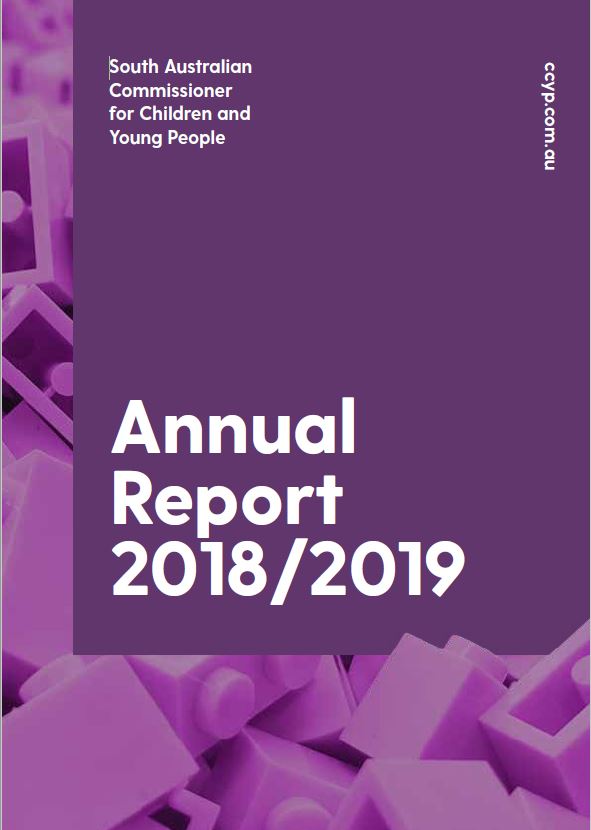 2018 - 2019 CCYP Annual Report
2MB – Adobe PDF